We're au-ll about aubergine here at Sasstainable. Not only is aubergine a deliciously versatile veggie, it is also nutritionally dense, and can feature in a wide range of amazing plant-based dishes.
Whilst the aubergine may be an intimidating vegetable to tackle for some, once you get to know the ins and outs of it, your love for it will be just as rich as its beautifully purple exterior.
Here are our three favourite ways to make your aubergine uber delicious:
1. Stuffed Mince Aubergine
Comforting, protein-packed, and au-somely delicious. This recipe is easy to create, and it also makes the most out of your aubergine's interesting shape.
Find the recipe here.
2. Aubergine Jalfrezi
If you're craving a classic curry house dish, this warming recipe will perfectly satisfy you. Aubergines work amazingly in curries, and the classic Jalfrezi dish does an amazing job of highlighting this. Try this dish out to see the aubergine work it's magic for yourself.
Find the recipe here.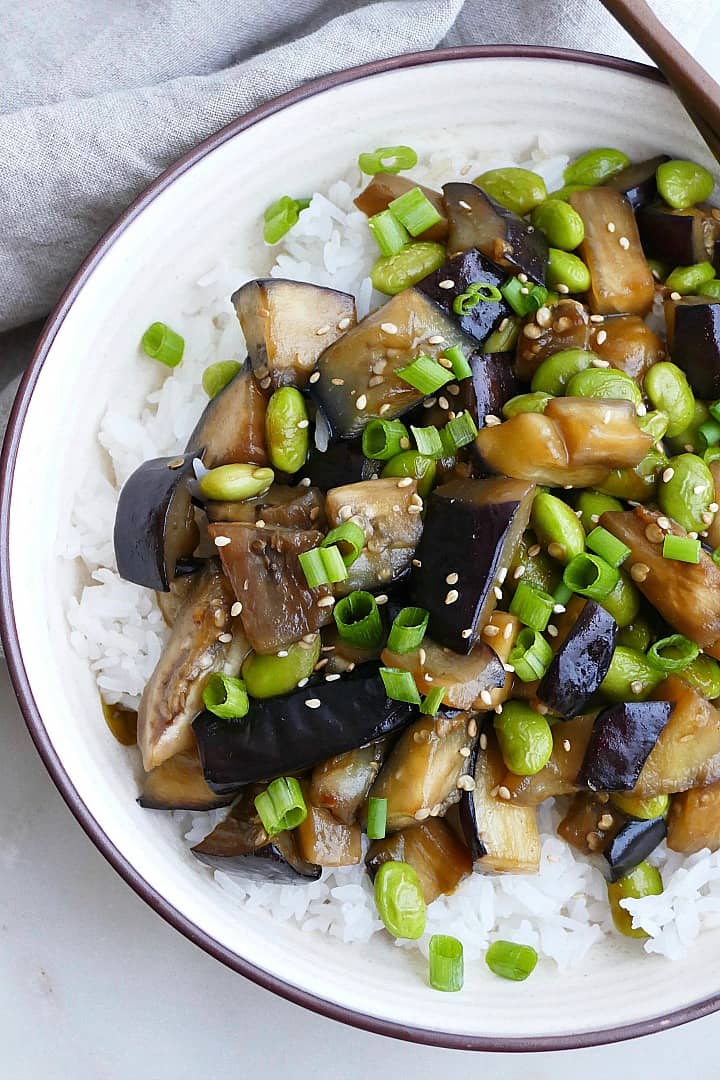 3. Eggplant Teriyaki
If you love a delicious teriyaki or a sweet and sour dish, however you can't stand to look at another block of tofu, switch it up with aubergine. This makes as just a delicious of a way to replace any meat, and eggplants also absorb flavour particularly well, just as your temporarily un-favoured block of soybeans can.
Find the recipe here.
Now that you've unlocked the full potential of the aubergine, you'll soon be as obsessed with it as we are. The recipes mentioned above are just a few of the possibilities available with this vivacious vegetable; you can use it to make everything from dips, to chips!
Share your aubergine recipes with us on Instagram, and don't forget to stay Sasstainable.