Winter has arrived, and this means darker mornings and colder days. Although it may be the perfect time to get all cosied up before spring arrives and the sunshine starts to seep back into our windows, it can be quite easy to get a little too cosy, making it more of a struggle for us to rise in the morning feeling fresh and energised. 
For those who are feeling particularly attached to their bed at the moment, and continue to cling unto the covers whilst your alarm goes off, these delicious breakfast recipes may be just be the inspiration you need to lure you out of your room and into a positive day. These recipes are also nutrient dense, therefore they will leave you feeling energised, nourished, and radiant!
Here are 3 delicious vegan recipes to warm you up each winter morning:
Sassy Shakshuka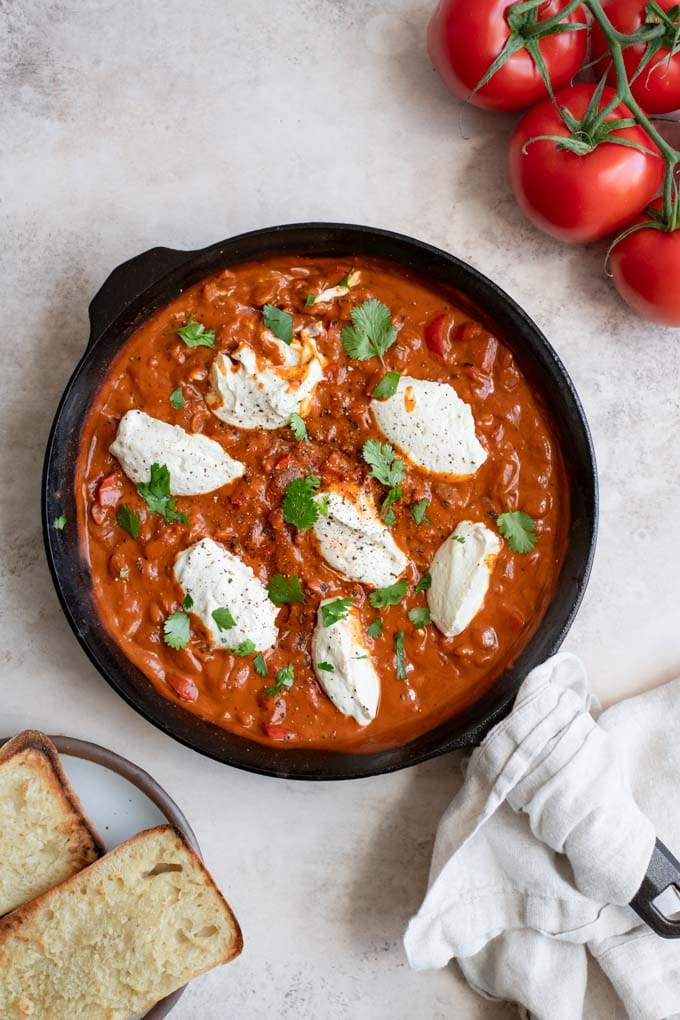 Shakshuka is both warming and highly wholesome. Whilst being easy to make, Shakshuka is also a seamless (and delicious) way to get in most of your 5 A DAY as soon as your day begins.
Tomatoes are the star of the show in this recipe, and this vibrant vegetable is rich in lycopene and vitamin C, both of which have been linked to boost our immune function.
Find the recipe here.
2. Pink Immunity Porridge
On Wednesdays we wear pink, however this pink breakfast can sit with us every day of the week.
This deliciously beautiful breakfast bowl is infused with beetroot. Beetroot is abundant in  calcium, vitamins A and C, iron, and much more immune-loving goodness! 
Find the recipe here.
3. Scrambled Turmeric Tofu on Sourdough
A vibrant plate to remind you that the warm, summer sunshine is soon on its way. However, for now, we can warm up and support our immune function with this nourishing recipe.
This plate is rich in nutrients and anti-inflammatory properties. From the magnesium-filled tofu which also provides a complete profile of essential amino acids, to the anti-inflammatory turmeric, this delicious dish will leave you and your immune system very happy.
Find the recipe here.
Overall…
Nothing beats a beautiful bowl of breakfast. If you begin your day with an exciting meal, this may make getting out of bed in the morning at least the slightest bit easier, as you know you have deliciously warming food to look forward to.